OUR VISION
Becoming the leading provider for sourcing, contracting, procurement & supply services. We follow a set of core values that helps us to serve you better.
Core Values
Integrity, Accountability, and Responsibility are the core values which construct the foundation of Shomas Supply and Logistics Ltd.
OUR MISSION
To become a gateway through which quality industrial supply services reach the construction and oil & gas sector in Nigeria, West Africa and the globe at large.
about us
Your leading provider for sourcing, contracting, procurement & supply services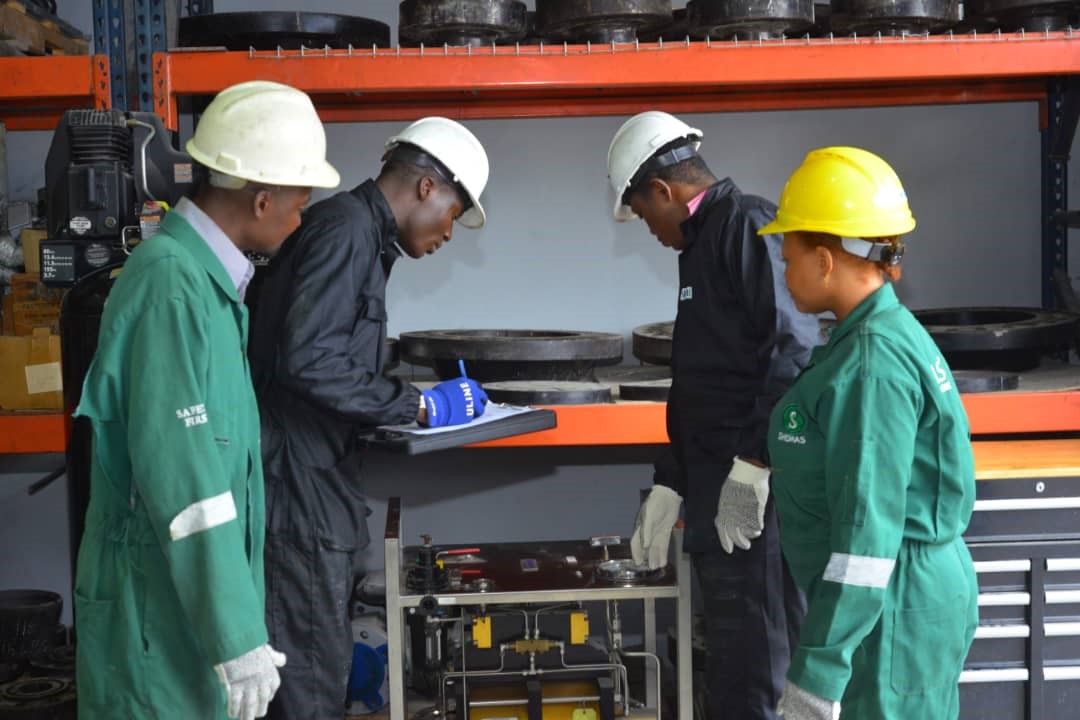 SHOMAS SUPPLY & LOGISTICS NIGERIA LIMITED is a fully integrated company registered by the Corporate Affairs Commission (CAC) of the Federal Republic of Nigeria under the Companies and Allied Matter Act of 1990 with the RC:802307. As a 100% indigenous company, we fully comply with the development of local contents of business as part of our immense contribution to the sustainable development of Nigeria Content Development directives of 2010 with our head once domiciled in Nigeria. Established in 2009, as a general contractor, Shomas Supply & Logistics Nig. Ltd. handles amongst others Engineering, Procurement, Construction, Strategic Sourcing, Supply Chain Services, Marine Services, Logistics, and Project Management of Oil & Gas Services.
Led by a dynamic management team with oces located in Nigeria and USA; Shomas Supply & Logistics Nig. Ltd along with its subsidiar y, Shomas Supply & Logistics Limited, have been strategically positioned to achieve a sustainable competitive advantage in order to achieve our mission and uphold our vision.
Shomas Supply & Logistics Nig. Ltd. is registered with IOCs in Nigeria who are highly committed to the upstream segment of the oil and gas industry. As an international service provider, we are highly organized to effectively manage and execute projects and services which are undertaken under contract with companies such as Chevron Nigeria Ltd (CNL), Total E&P, Exxon Mobil (MPNU), Seplat, Kaduna Refining & Petrochemical Company (KRPC),Nigerian Petroleum Development Company (NPDC), Nigerian National Petroleum Corporation (NNPC), Nigerian Gas Company (NGC), Oriental Energy Resources Limited, and Newcross Exploration & Production Limited.
Make the best choice for your firm today
Need our services? Click the button to contact us
Why choose us
Our service is optimized to meet your request intimely frame and quick delivery.
We demonstrate the technical know-how in the combination
of system integration and products that creates ideal plants in terms of smooth operation and easy maintenance.